Pop / Electro / Indie
Worcester, United Kingdom
Componentes:
RED WHITE (vox),
BLUE PETER (vox/guitar),
MATT POOLER (keyboards),
CHRIS WEMYSS (drums),
JOE BEECH (bass
Biografia en su MySpace:

Blasting out of Worcester in the Midlands with whisky in their bellies and songs in their hearts, And What Will Be Left Of Them? are the best proto-post-neo-punk-electro-poptart band ever (Darkworld Fanzine). The band has spent the last 18 months touring the UK and Europe playing with a little charm, a lot of shambolic style and performing as a band on the brink of greatness (Rhythm & Booze). The last And What Will Be Left Of Them? release was their second single on the influential Filthy Little Angels label. The Dance, Damn You, Dance EP contains four tracks concerning dancing, drunkenness and blowjobs at the British Embassy. 100 gigs in, with a plethora of perfect pop, national radio support and a dedicated fan-base (TheM People), And What Will Be Left Of Them? are one of the best live bands on the circuit making regular, alcopop induced appearances at club nights across the country. The band's latest release is
'Wet Week In July'
, a free download-only single from
The Little Hellfire Club label
.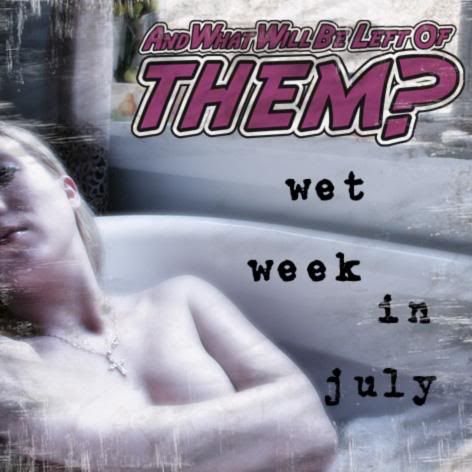 1. Wet Week In July
2. Calling All Cars (live)
3. Jesus (live)
Descárgalo
aqui
o en su MySpace.
Web